The books below are a sample from Halstead's extensive list. Halstead Press also publishes in partnership with the University of Wollongong Press.
For trade orders, please visit Woodslane Online Australia. For individual orders, please contact Halstead Press directly (02 9211 3033/ halstead@halsteadpress.com.au). 
Australian Beach Pattern is an iconic Australian artwork, synonymous with our way of life. Charles Meere is just the fellow who painted it. In this book, Joy Eadie reveals a fresh perspective on the artist, a fascinating and remarkable Australian whose reputation deserves a re-evaluation. Accused of fascism, totalitarianism and eugenics, Meere has been dismissed by critics as unimaginative and dull. Eadie is on a mission to prove them wrong.
A comprehensive and gripping account of the disaster that devastated New Guinea in 1998, destroying towns and villages, and taking a shocking death toll. Professor Hugh Davies was there, and in this book he explains in harrowing detail the events of the earthquake and tsunami, and the recovery effort that followed. It also describes the history and geology of the area for layperson and scientist alike. Many lessons learned in the aftermath helped inform the response to earthquakes and tsunamis that followed, such as the Boxing Day tsunami and the Fukushima tsunami.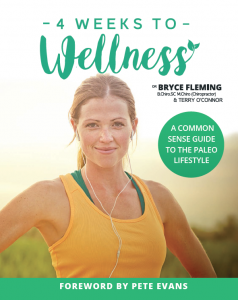 This book is your blueprint for a phenomenal life. If you correctly fuel your body, move and behave as your DNA dictates, you will live a healthy and fruitful life. You will avoid diseases, heal faster, be more physically and mentally fit, and square off the life curve.
Sir Henry Parkes, the 'Father of Federation' and Sir John Robertson are the not so squeaky clean anti-heroes of this tale, which exposes the sordid side of 19th century NSW politics. Corruption, development scandals and the State Government—a few name changes and it could almost be a current affair.